Dr. Franz Anton Cramer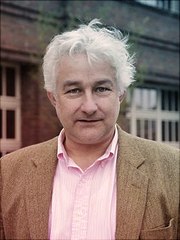 Research Associate
Culture, Media and Society
Address
Universität Hamburg
Faculty of Psychology and Human Movement Science
Culture, Media and Society
Warburgstraße 26
20354 Hamburg
Contact
Fax: +49 40 42838-2817
Academic Education | Research Activity
Academic Education

1998
Dr. phil. Theatre Studies

1993
Mag. Art. Hispanic Philology

1988-1998
Freie Universität Berlin
Theatre Studies, Hispanic Philology, Art History, Arabic


Research Activity
June, 2019 to March, 2020
Paris Lodron University Salzburg
Researcher at the Department of Studies in Music and Dance
Steering member of the research project "Border-Dancing Across Time:
the (forgotten) Parisian choreographer Nyota Inyoka, her oeuvre, and
questions of choreographing créolité" (project number P 31958-G),
sponsored by the
Austrian Science Fund, FWF

2012-2015
Senior Researcher at Inter-University Centre for Dance Berlin (HZT) in the DFG funded project "Records and Representations: Media and Constitutive Systems in Archiving Performance-based Arts"
2015-2017
Paris Lodron University Salzburg
Visiting Professor at the Department of Studies in Music and Dance
2004-2006
French National Centre for Dance (CND)
Researcher in residence
2008-2009
French National Centre for Dance (CND)
Researcher and Archivist
2007-2013
Collège international de philosophie, Paris                                                             
Fellow, research project "Au-delà de l'esthétique: danse et crise. Figures politiques d'une pratique corporelle dans la modernité",
2011-2012
Academy of the Arts, Berlin
Project Manager "Digitaler-Atlas-Tanz.de"
2007-2011
Tanzplan Deutschland
Research coordinator for dance heritage issues
2003-2004
Leipzig Dance Archives
(formerly National Dance Archive of the German Democratic Republic)
Managing Director


Current Research

Researcher in the project RFE05 Choreographies of Archiving. A
Cross-Cultural Study of Archiving Practices in Contemporary Dance, PI
Professor Dr. Gabriele Klein, as part of the Cluster of Excellence
Understanding Written Artefacts, Center for the Study of Manuscript
Cultures, Research Field E "Archiving Artefacts
Choreographies of Archiving. A Cross-Cultural Study of Archiving Practices in Contemporary Dance, directed by Gabriele Klein
www.perfomap.de, editor (with Barbara Büscher)


Scholarships

2011 scholarship Goethe-Institut Villa Kamogawa, Kyoto (Japan)
2004-2006 scholarship French Ministry of Culture, Bibliothèque nationale de France
1995-1998 scholarship City of Berlin for Young Scientists (PhD Research)
List of Publications (selected)
Monographies

Der unmögliche Körper. Etienne Decroux und die Suche nach leibhafter Theatralität. Tübingen: Niemeyer 2001.

In aller Freiheit. Tanzkultur in Frankreich zwischen 1930 und 1950. Berlin: Parodos 2008.


Edited volumes

Remembering the Future. 40 Jahre Tanzfabrik Berlin. Berlin: Tanzfabrik Berlin e. V. 2018. (With Jacopo Lanteri, Ludger Orlok and Anna Stein)

Fluid Access: Archiving Performance-Based Arts. Hildesheim: Olms 2017. (Edited with Barbara Büscher)

TRANSFABRIK France-Allemagne. Rencontres autour du spectacle théâtral contemporain. München: epodium 2014. (Edited with Yvane Chapuis)

Deutungsräume. Bewegungswissen als kulturelles Archiv der Moderne. München: Kieser 2005 (= Wissenskulturen im Umbruch Bd. 1). (Edited with Inge Baxmann)

Tanz [Aus] Bildung. Reviewing Bodies of Knowledge. München: epodium 2006. (Edited with Cornelia Albrecht)


Peer-reviewed articles and chapters in books 2012-2019

Capturing Dance. A report on a project in artistic research". In: Susanne Foellmer, Maria Katharina Schmidt und Cornelia Schmitz (Hgg.), Performing Arts in Transition. Moving between media. Oxford: Routledge 2019, S. 227 - 238. (Gemeinsam mit Alexandra Hennig und Sigrid Gareis)

"From the Work to the Performance: Reflections on Performance Art in the Museum". In: Beiträge zur Erhaltung von Kunst- und Kulturgut 2/2017, p. 90 – 94. (With Barbara Büscher)

"Bewegung. Movement". In: Giulia Palladini und Marco Pustianaz (eds.): Lexicon for an Affective Archive. Bristol: Intellect 2017, p. 59 – 62.

"Savoirs précaires. L'enseignement universitaire de la danse contemporaine". In: Allemagne d'aujourd'hui Nr. 220, April to June 2017. Villeneuve d'Asq: Septentrion, p. 84 – 89.

"Speaking Africa: Logobi, a German-Côte d'Ivoire performing arts dialogue." In: Thomas F. deFrantz and Philipa Rothfield (eds.), Choreography and Corporeality. Relay in Motion. London: Palgrave Macmillan 2016, p. 135 – 151.

"Bewegung – Medien – Archiv. Bedingungen der Geschichtsschreibung von Aufführungen". In: Milena Cairo, Moritz Hannemann, Ulrike Haß, Judith Schäfer (eds.): Episteme des Theaters. Aktuelle Kontexte von Wissenschaft, Kunst und Öffentlichkeit. Bielefeld: transcript 2016, p. 341 – 357. (With Barbara Büscher, Susanne Foellmer and Isa Wortelkamp)

"Klangbewegung: frühe Experimente zu Instrument und Körper". In: Wolf-Dieter Ernst, Nora Niethammer, Berenika Szymanski-Düll und Anno Mungen (eds.), Sound und Performance. Positionen – Methoden – Analysen. Würzburg: Königshausen & Neumann 2015, p. 207 – 214.

"Experience as Artefact. Transformations of the Immaterial." In: Dance Research Journal Vol. 46 Nr. 3, December 2014, p. 24 – 31.

"La scène et le musée, une dynamique contemporaine". In: Critique d'art. Actualité internationale de la littérature critique sur l'art contemporain, Nr. 43, autumn 2014, p. 36 – 47.

"Le discontinu et l'appropriation: à propos d'une histoire performative de la performance art." In: Ligeia. Dossiers sur l'art XXVI, Nrs 121 to 124, January to June 2013, p. 103 – 109.

"Warfare over Realism: Tanztheater in East Germany, 1966–1989". In: Susan Manning und Lucia Ruprecht (eds.), New German Dance Studies. Urbana: University of Illinois Press 2012, p. 147 – 164.

"Gill Clarke – Minding Motion". In: Ingo Diehl, Friederike Lampert (eds.), Dance Techniques 2010 Tanzplan Deutschland. Leipzig: Henschel 2011, p. 199 – 229 (with Gill Clarke und Gisela Müller).
b/ Non peer-reviewed articles and chapters in books 2010-2018

"Dance, the Metamorphosis of the Body. [A Conversation]" In: Noémie Solomon (ed.), Danse: An Anthology. Dijon: Les presses du réel 2014, p. 117 – 129. (With Boyan Manchev and Xavier Le Roy)

"Archiv-Analyse: HAU Hebbel am Ufer, Berlin". In: MAP #8 Transformieren. Re-Inszenieren. March 2017. (http://www.perfomap.de/map8/archiv.-analysen-teil-1/archiv-analyse-hau-hebbel-am-ufer-1)

"Experience, Description, Relation. Movement Artefacts Transformed". In: Barbara Büscher und Franz Anton (eds.): Fluid Access: Archiving Performance-Based Arts. Hildesheim et al.: Olms 2017, p. 102 – 108.

"Sehen und Verschwinden. Zum medialen Regime von Bewegung". In: Tanz & Archiv ForschungsReisen Nr. 7, 2017 "Kaleidoskope des Tanzes", p. 16 – 21.

"›Bigger Than The Dancer‹. Defining Dance in the 1930s and beyond". In: Nicole Haitzinger und Franziska Kollinger (eds.): Moderne Szenerien. Skizzen zur Diversität von Tanz- und Musikkulturen (1910 – 1950). München: epodium 2016 (= off epodium Nr. 7), S. 149 – 160.

"Moment und Performance: Archiv-Ereignisse." In MAP #6 Aufzeichnen.Verzeichnen, June 2015. (http://www.perfomap.de/map6/sammeln-und-verzeichnen/moment-und-performance.-archiv-ereignisse)

"Was vermag das Archiv? Artefakt und Bewegung". In: MAP #5 Archiv / Prozesse 2, May 2014. (http://www.perfomap.de/map5/instabile-ordnung-en/was-vermag-das-archiv-artefakt-und-bewegung)

"Ein dritter Weg. Die choreographischen Räume des Musée de la danse". In: Barbara Büscher, Verena Eitel, Beatrix v. Pilgrim (eds.): Raumverschiebung: Black Box — White Cube. Hildesheim 2014, p. 181 – 187.

"Im hier und Jetzt der Geometrie. Angesiedelt zwischen Bildender Kunst und Tanz gilt Oskar Schlemmers ›Triadisches Ballett‹ als Meisterwerk der Theateravantgarde". In: Bauhaus. Zeitschrift der Stiftung Bauhaus Dessau Nr. 1 (January)/2014, p. 19 – 29.

"Geschichte (ohne Gewähr). Zur Gegenwart des Tanzes im Jetzt der Gesellschaft." In: Colleen Schmitz (Hg.), tanz! Wie wir uns und die Welt bewegen. (Textbook accompanying the homonymous exhibition at Deutsches Hygiene-Museum Dresden.) Berlin: diaphanes 2013, p. 33 – 39.

"Retrospective as mode of production: Zum Werkbegriff in ›Rétrospective‹ par Xavier le Roy. In: MAP #4 Archiv / Prozesse 1. October 2013 (http://www.perfomap.de/map4/ausstellen-und-auffuehren/retrospective-as-mode-of-production).

"Metadaten der Theoriebildung". In: Nicole Haitzinger, Karin Fenböck (Hgg.): Denkfiguren. Performatives zwischen Bewegen, Schreiben und Erfinden. Festschrift für Claudia Jeschke (= Derra Dance Research Vol. 2). München: epodium 2010, S. 176 – 185.